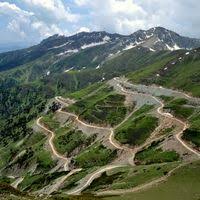 Kokernag is a sub-district town and a notified area committee in Breng Valley (The Golden Crown of Kashmir), Anantnag district in the Indian administered state of Jammu & Kashmir. The etymology of the word Kokernag is controversial and there are various theories and none has any conclusive historical proof. As per one such theory Koker means fowl and nag means serpent. The spring gushes out of the base of a thickly wooded hill from where it divides into channels, which resembles to the claw-foot of a hen, hence its name. The other theory is that the word Kokernag originates from Koh (Mountain) kan (from or under) nag (spring). Kokernag is at the height of approx. 2,000 m above sea level. Place is known for gardens, largest fresh water springs in Kashmir and for its largest rainbow trout hatchery in north India.

Towns and village situated around Kokernag are Bindoo, Zalangam, Bidder, Wangam, Hangalgund,Nagam, Mukhdampora Sagam,Duksum, etc. Kokernag has been mentioned in Ain Akbari, where in it has been mentioned that the water of Kokernag satisfies both hunger and thirst and it is also a remedy for indigestion.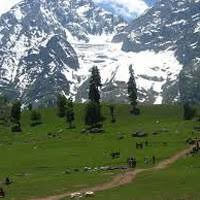 Verinag is a tourist place and a notified area committee with tehsil status (Shahabad Bala Verinag) in Anantnag district in the state of Jammu and Kashmir, India. It is about 26 kilometers away from Anantnag and approximately 78 kilometeres south-east from Srinagar which is the summer capital of the state of Jammu & Kashmir. Verinag is also the first tourist spot of Kashmir Valley when travelling by road from Jammu, the winter capital of the state of Jammu and Kashmir towards Srinagar, the summer capital of the state of Jammu and Kashmir. It lies at the entry point of Kashmir Valley right after crossing Jawahar Tunneland is also known as Gateway of Kashmir. Amarnath cave is a Hindu shrine located in Jammu and Kashmir, India. The cave is situated at an altitude of 3,888 m (12,756 ft),about 141 km (88 mi) from Srinagar, the summer capital of Jammu and Kashmir and reached through Pahalgam town. The shrine forms an important part of Hinduism,and is considered to be one of the holiest shrines in Hinduism.The cave is surrounded by snowy mountains. The cave itself is covered with snow most of the year except for a short period of time in summer when it is open for pilgrims. Hundreds of thousands of Hindu devotees make an annual pilgrimage to the Amarnath cave on challenging mountainous terrain.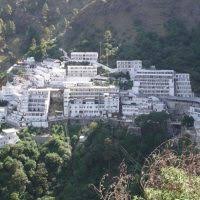 Vaishno Devi, also known as Mata Rani, Trikuta and Vaishnavi, is a manifestation of the Hindu Goddess Mata Adi Shakti also known as MahaKali/Parvati/Durga. The words ""maa" and "mata" are commonly used in Indiafor "mother", and thus are often used in connection with Vaishno Devi. Vaishno Devi Mandir is a Hindu temple dedicated to the Hindu Goddess, located in Katra at the Trikuta Mountains within the Indian state of Jammu and Kashmir. The Temple or Bhawan is 13.5 km from Katra and various modes of transportation are available from katra to Bhawan, including Ponies, Electric vehicles and paalkhis operated by 4 persons. Helicopter services are also available up to Sanjichhat, which is 9.5 km from Katra.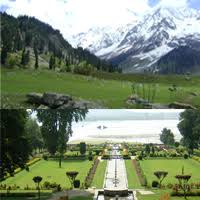 Kheer Bhawani is a temple dedicated to the Goddess Kheer Bhavani (originally just Bhawani) constructed over a sacred spring. The worship of Kheer Bhawani is universal among the Hindus of Kashmir. The temple is situated at a distance of 14 miles east of Srinagar near the village of Tul Mul. The term kheer refers to rice pudding that is offered in the spring to propitiate the Goddess, which became part of the name of the temple. As is the custom with Hindu deities, she has many names: Maharagya Devi, Ragnya Devi, Rajni, Ragnya Bhagwati, and so on.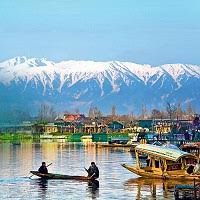 Jammu is the largest city in the Jammu Division and the winter capital of state of Jammu and Kashmir in India. It is situated on banks of the Tawi River. It is administered by a municipal corporation.

Tourism is the largest industry in Jammu as in the rest of the state. It is also a focal point for the pilgrims going to Vaishno Devi and Kashmir valley as it is second last railway terminal in North India. All the routes leading to Kashmir, Poonch, Doda and Laddakh start from Jammu city. So throughout the year the city remains full of people from all the parts of India. Places of interest include old historic palaces like Mubarak Mandi, Purani Mandi, Rani Park, Amar Mahal, Bahu Fort, Raghunath Temple, Ranbireshwar Temple, Karbala, Peer Meetha, Old city and a number of shopping places, fun parks, etc.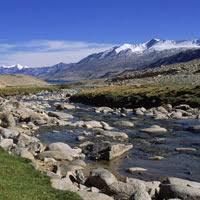 Leh is a town in the Leh district of the Indian state of Jammu and Kashmir. Leh district, with an area of 45,110 km, is the second most expansive district in the country, after Kutch in Gujarat. It was the capital of the Himalayan kingdom of Ladakh, seat of which was in the Leh Palace, the former mansion of the royal family of Ladakh, built in the same style and about the same time as the Potala Palace-the chief residence of the Dalai Lamauntil the 14th Dalai Lama fled to Dharamshala, India, during the 1959 Tibetan uprising. Leh is at an altitude of 3,524 metres (11,562 ft), and is connected via National Highway 1 to Srinagar in the southwest and to Manali in the south via the Leh-Manali Highway.

Attractions In Leh Ladakh:
you could spend endless days exploring Leh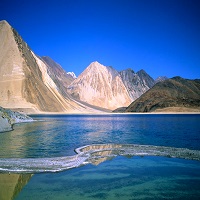 Pangong lake in Ladakh is one of the highest endothermic brackish lakes and is also the most sought after attractions in the Trans-Himalayan region. Such is its allure that Pangong commands a dedicated itinerary from travel enthusiasts.

Experts recommend June – September as the best time to visit Pangong lake. This is when the roads leading to Leh are clear; the sun shines brightly in the sky and weather is as favorable as it gets. But…
Who cares! If you are looking at something more daunting and extreme, try visiting Leh Ladakh in winter i.e. December – February, when the lake is entirely frozen. The beauty of the lake is still unmatched and you can actually feel the bite as you walk across it.

Things to do at Pangong Tso lake

Apart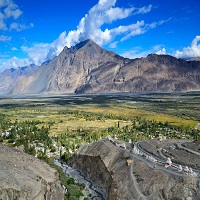 Nubra Valley is replete with unexplored and lesser explored nature's gem. The valley is undoubtedly for the adventurous souls who would like to push their endurance limit for sighting some extraordinary places. The main sightseeing places and tourist attractions in Nubra Valley includes, Diskit Monastery, which is the largest and oldest Buddhist monastery in the valley; the tall statue of Maitreyi Buddha, and the desert of Hunder. Apart from this, Nubra has stunning hot springs in Panamik. Other two worth seeing places in Nubra Valley are Sumur and Turtuk.

One of the best activities to enjoy in the ride on a unique species of camel, Bactrian or double-humped. The expansive desert of Hunder is the place where this one-of-its kind experience can be enjoyed. Apart from this, Shimla is a beautiful hill station in Himachal Pradesh. At every turn of the winding roads of Shimla seems to be a new surprise in store. There are a large number of religious sites to worship. At a walking distance from the Mall is the Kali Bari Temple, where Shyamala Devi is the presiding deity. Some of the other tourist attractions which are considered to be major sites to visit in Shimla like Jakhu Temple, Sankat Mochan Temple and the Tara Devi Temple. All of these attractions have excellent locations which enable the visitors to have a great view of the surrounding picturesque landscape.

There are some interesting activities to do in Shimla like Paragliding, Trekking, and Golfing etc. You will enjoy all these activities in Shimla. Some of Tourist Attractions in Shimla